Sapienza University of Rome
June 7, 2021 – June 9, 2021
GRASPA-SIS is glad to announce that GRASPA 2021 will be hosted by the Department of Statistics of Sapienza University of Rome on 7-9 June 2021. Due to the current COVID pandemics, the conference will take place online using the zoom platform.
GRASPA 2021 is the biennial conference of the Italian research group for Environmental Statistics GRASPA-SIS and the major event on Environmental Statistics in Italy. GRASPA 2021 is also the 2021 European regional conference of The International Environmetrics Society and a  Satellite Meeting of the 2021 World Statistics Congress.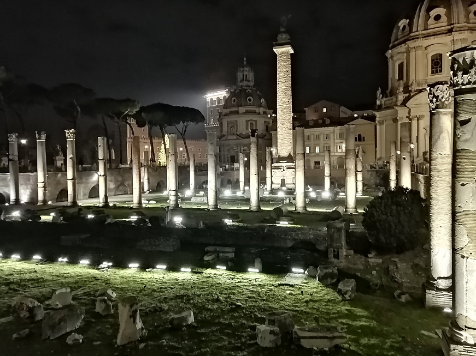 Submissions are open for contributed posters. An abstract of fewer than 200 words must be submitted by sending an email to the chair of the Program committee (Giovanna Jona Lasinio, giovanna.jonalasinio@uniroma1.it).
Accepted posters will be presented as pre-recorded video (max. 3 minutes) that will be uploaded to the YouTube channel of The Department of Statistical Sciences (Sapienza University of Rome) and made available during the conference. Digital Break-out-rooms will be available for poster discussion and ideas exchanges. During the conference, your posters will be evaluated and the best posters will be awarded.
Invited speakers may now submit either an abstract or a short paper (max 4 pages) to Francesco Lagona (francesco.lagona@uniroma3.it) by April 30th. Please use the latex template provided by the chair of your session.
The Book of Abstracts is now available here
NEW! Slides presented at the conference are now available here
NEW! Posters videoclips are now available here
IMPORTANT DEADLINES
April 30th: poster abstract submission
May 3rd: acceptance notification
April 30th: submission of abstract/short paper by invited speakers
May 16th: video submission (preferred format mp4)
Conference Information